The Knight's Shield - January 2022
Published on: Wednesday, December 29, 2021
Happy New Year to all!
I delivered the checks for Abigayle Ministries and Gianna House before Christmas. The drive was very successful, we ended up giving over $4,000 to each. They were very appreciative.
I regrettably inform you of the passing of brother knight Ronnie Serafino. He went on to be with our Lord on November 16, 2022. He was born March 15, 1960. He was a knight since 2011. Rest in peace Brother Knight.
The tentative date for taking down the Christmas lights is January 9th. Please consider helping out with this as many hands make light work.
The Casino trip has been cancelled due to Covid.
It is a new year and time for new year's resolutions. What do you want to resolve to do this year. Perhaps resolve to recruit a new member or to volunteer a little more? I am reflecting on why I became a Knight. It was mainly to give back to my church and community. Why do we desire to do this? For me, it is to leave a legacy. I would like to be remembered as a hard working and giving person. As we remember from our degree ceremony, our motto "Tempus Fugit. Memento Mori", "Time Flies. Remember Death". What will your legacy be? How will you be remebered?
From my family to yours, we hope you have a Healthy and Happy New Year!
Vivat Jesus!
Tom Gray
The Knight's Shield - December 2021
Published on: Thursday, November 25, 2021
Hello all. December is upon us and Christmas will be here before you know it. I apologize for missing the last newsletter, I had it typed up but with having Covid brain forgot to send it out. I have included the information from the November newsletter in this one.
Our council had a membership drive and a baby bottle fundraiser in October. We did get a few candidates so we will have welcomed one new member. We have another one coming up at the December meeting. The baby bottle drive had a great response. We collected around $8,000 for Abigayle Ministries and Gianna House.
The road cleanup was done on October 9th. We had 15 men show up, and it was quick work. We were done in under an hour.
Our Trunk or Treat event was held 10/24. We had around 60 kids and 10 trunks. The attendance was good considering the lack of advertising with the parking lot work keeping us in limbo until the last minute.
November 11th was Veterans Day. This is the day that we honor those who have served our country. I want to personally thank all of our veterans for their service. I have included a history lesson on Veterans Day later in the newsletter for your reading pleasure.
As discussed at the general meeting, MCREST was just food delivery this year due to Covid. The men were housed at a hotel like last year.
Our Worthy Advocate Ken Krause headed up Christmas decorations at the church again this year. We had a dozen Brother Knights help out and they made quick work of it. Although the lights were off this morning when I attended Mass. I could tell that they are going to look wonderful. Thank you to all who participated.
I did deliver the 55 coats to those in need at Erie Elementary for our Coats for Kids program. I could only drop them off as Chippewa Valley is not allowing visitors at this time due to Covid.
Unfortunately, due to supply chain and labor issues, Dearborn is not supplying product for fundraising this year...so there will be no Christmas meat sales.
From my family to yours, we wish you a Merry Christmas and a Happy New Year!
Vivat Jesus!
Tom Gray
BABY BOTTLE DRIVE
Published on: Thursday, September 30, 2021
The St. Paul of Tarsus Knights of Columbus Council 11689 is doing a baby bottle drive to benefit two of our favorite charities, Abigayle Ministries and Gianna House. These two charities exemplify what we as Catholic gentlemen support in our respect of life. Because of the pandemic these charities are having a difficult keep- ing up as are most. So lets all chip in and help them out.
In addition to the baby bottles we are also running an online fundraising campaign at the below web link or the QR Code above in case you are unable to get to church to pick up a bottle and would still like to contrib- ute.
https://www.freefunder.com/campaign/2021-baby-bottle-drive
A little of info about the charities:
Abigayle Ministries: Abigayle Ministries is a Christian interdenominational non-profit organization in South- east Michigan. The ministry assists adult pregnant women and their children by introducing them to the Gos- pel of Jesus Christ and equipping them to be self-sufficient through its residential housing program.
Gianna House: The mission of Gianna House is to provide a safe residence for at-risk pregnant girls and young women and their newborn infants while providing spiritual, educational, and parenting support and resources to underserved women in our programs.
The Knight's Shield - October 2021
Published on: Thursday, September 30, 2021
Fall is upon us and I for one am pleased...this is my favorite time of year. The cooler weather and the leaves changing, reaping the bounty of the earth, I just love it!
A special election was held at our last general membership meeting to replace our long time recorder Rob Tusset. He stepped down after many years of dedicated service. Thank you Rob for your service to this council. Your hard work and dedication was appreciated! Our new Recorder is Vince Ursini, Thank you Vince for stepping into this role! Vince was the Outside Guard so we also had to have an election to fill that vacated position. Our new Outside Guard is Stan Labuda. Thank you Stan for stepping up to take on this role!
Our council is having a membership drive and a baby bottle fundraiser this month. We are doing the membership drive in conjunction with handing out the baby bottles the first two weekends 10/2-3 & 9-10. We will be collecting the bottles the next two weekends 10/16-17 & 23-24. We will need men to work the table and do some recruiting. The baby bottle drive will be benefiting Gianna House and Abigayle Ministries. See the flyer attached to this newsletter.
The road cleanup is coming up October 9th (see the attached flyer). There is no PGC or background required for this event.
Our Trunk or Treat event is coming up 10/24. Please consider attending this event. It is a lot of fun to decorate your car and hand out candy to the kids. Bring your kids/grand kids. We will probably have some more information at the next general meeting.
It has been a while since I have mentioned that in order to volunteer at an event where we interact with the public, you are required to have Protecting Gods Children (PGC) certification and a background check.
October 11th is Columbus Day, in recent years there has been a movement to disparage Columbus. Below are some facts that dispute many of the things that people are claiming:
Columbus mutilated natives: This is untrue, this was actually done under a European Governor by the name of Nicolas de Ovando, in the Indes from 1502- 1509. Columbus actually prohibited his men from harming the native population and executed two of his men for doing so.
Columbus was a pedophile: This comes from a mis- interpretation of a letter to the Queen of Spain com- plaining about some mutineers and the selling of slave girls.
Columbus brought slavery to the new world: This is untrue. Slavery has been around since the beginning of civilization. Portugal was actually the first nation to begin bringing African slaves to the America's.
Columbus caused genocide of the indigenous people:
This is also untrue, genocide by definition has to be intentional. There was some disease that killed some indigenous people, not all of them. This was neither intentional nor malicious.
From my family to yours, we wish you a Happy Fall!
Vivat Jesus!
Tom Gray
The Knight's Shield - September 2021
Published on: Friday, August 27, 2021
Summer is almost over and it is time for back to school. With two teachers in the Gray household this is a busy time of year for us indeed. On behalf of my family I would also like to thank you all for the love and support you have shown us during this difficult time. It really means the world to us.
We were privileged to have Father Joe Hund visit us from New Orleans. His parish is having issues with the air conditioning and are having a raffle fund raiser. If you are interested see Jerry Hund to purchase tickets. Our council is going to have a membership drive and a baby bottle fundraiser in September, so stay tuned for some details coming up. We will need men to work the table and do some recruiting. The baby bottle drive will be benefitting Gianna House and Abigayle Ministries.
Labor Day is coming up, so here is a little piece of wisdom from Theodore Roosevelt on work. " No man needs sympathy because he has to work, because he has a burden to carry. Far and away the best prize that life offers is the chance to work hard at work worth doing."
From my family to yours, we wish you a Happy Labor Day!
Vivat Jesus!
Tom Gray
The Knight's Shield - August 2021
Published on: Monday, July 26, 2021
I hope this finds you all well, happy, and dry. That was quite a July with all the rain!
We did the tree trimming on July 10th at the parish. I want to thank the following knights for their efforts: Ken Krause, Hank Leflere, Mike Hartel, Ron Marrese, Phil Kwasny, George Schulte, Ray Coughlin, Steve Kargenian, Vince Ursini, and Rob Amsler. I apologize if I missed anyone who came later. There were also two parishioners Maria Fazzalari, and Bill Lawson who helped out. It looks wonderful!
Before our July general membership meeting, we had two new Knights go through the exemplification. Paul Kopacki and Ken Savage, welcome to our council Brother Knights!
We held our ice cream social again the weekend of July 16th. I received good feedback that it was a success. We also had in attendance our Worthy State Deputy to present our 25th anniversary plaque to our Worthy Deputy Grand Knight Phil Mularski.
August 18 is a fraternal benefits night with speaker Joe Jordan talking about stress free retirement planning. The article is attached with this newsletter. Please let me know if you attend this event so I can do the appropriate paperwork. If you take the survey at the end of the seminar it will count toward us getting our requirement for Star Council. From my family to yours, we wish you a happy rest of the summer!
Want to look for more blog entries click here to search the blog
Follow Tom on


A Word from Grand Knight Tom Gray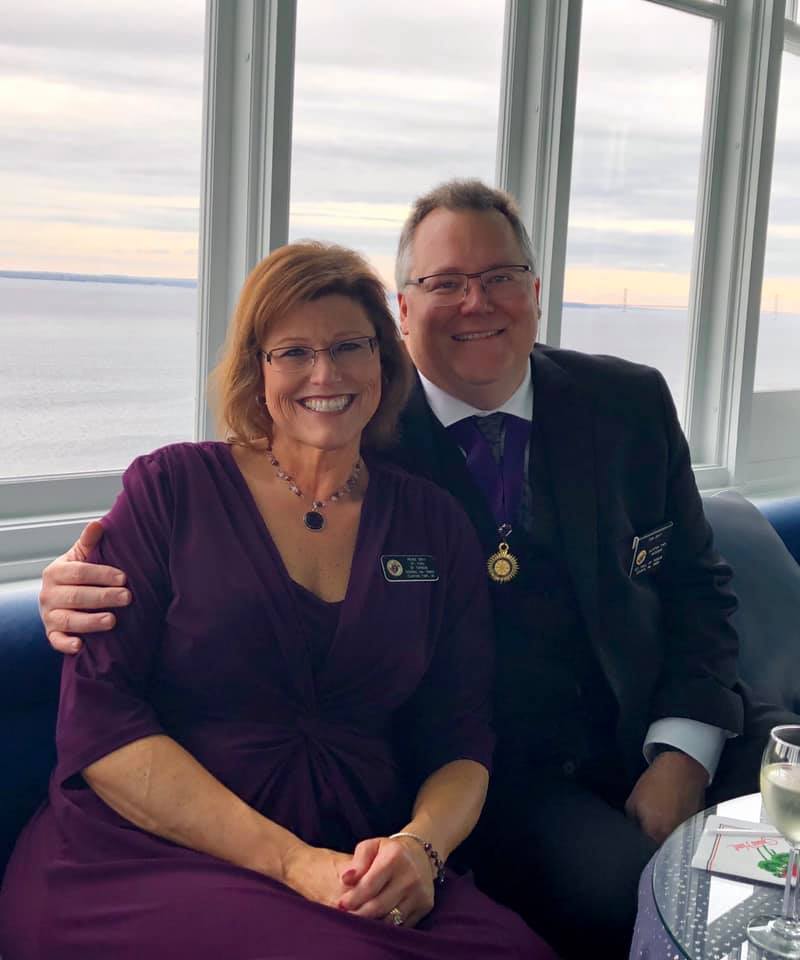 ---
Deputy Grand Knight - Phil Mularski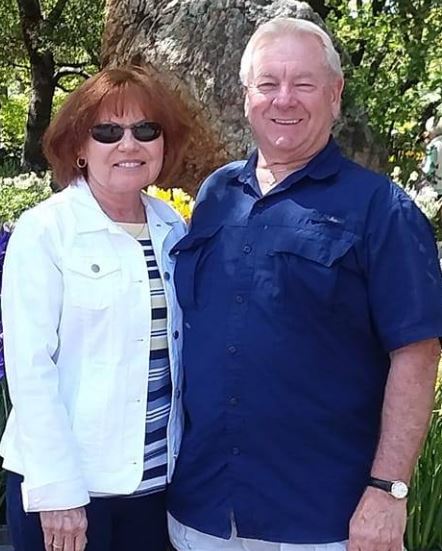 ---
THE 24 HOUR KNIGHT
You can become an Active and Involved Knight by committing just 24 hours a year.
4 hours a year — Attend Council Corporate Communions, Prayer Services or Praying the Rosary.
4 hours a year — Attend at least two Council Meetings a year.
2 hours a year — Help at Church and Community functions such as: Working in the Parish Food Bank, or the Adopt a Road Program, Donate Blood or Walk in Right to Life Parade.
2 hours a year — Help with the Annual MI Drive.
2 hours a year — Help at a Youth Activity such as: Free Throw Context, Poster Contest, Children's Christmas Party, Easter Egg Hunt, etc.
4 hours a year — Help at Council Fundraisers such as: Pancake Breakfast, Lenten Fish Fries, Texas Hold-em events, etc.
2 hours a year — Read Council, State and Su-preme Publications.
4 hours a year — Enjoy Council Social Activities such as: Dinners, Council Picnics, Ice cream Social, Tiger Knight at Comerica Park, etc.
Make a stand, and you can discover how easy it is to make a difference in your life and that of oth-ers. May God Bless You and your Families with His Joy and Peace.
Please pass this on to Catholic gentlemen that you may know.
Thank you!!! - Phil Mularski
---