Follow Tom on

A Word from Grand Knight Tom Gray

Tom & Renee Gray
Published on: Monday, May 29, 2023
Had a great time at the Knights of Columbus conference on Mackinaw Island. Beautiful weather and wonderful people.
The Knight Shield - June 2023
Published on: Wednesday, May 24, 2023
June has arrived and summer is right around the corner. School will be ending soon and graduations and wedding season is here.
We had our second round of nominations and elections at our May meeting. Below are your officers for the 2023-4 fraternal year. A huge thank you to the outgoing and incoming officers for the gift of their time and talent to lead this great council
Kurt Buhlinger and I are preparing to represent the council at the state convention on Mackinac Island this week. I will report out on the state of the order at our next meeting. Speaking of our next meeting on June 8th, it is our pot luck and awards night. We will share in a meal. Then there will be an "abbreviated" meeting just to take care of business. We will then begin the awards portion. I will be sending out a sign up like last year for the pot luck so keep an eye out for it. If you cannot do the online sign up please do not hesitate to call or email me and I will put you down. Also if you are unable to bring a dish, you are still welcome to come, just let me know so we have a count for the chicken.
As my time as Grand Knight is coming to a close, I have had many people approach me with kind words. I do appreciate them; however, I want you all to know it has been my honor and privilege to serve you and this council as part of the leadership team. There is no way one person could do the work required to make this council what it is. I will speak more on this at the pot luck dinner but for those unable to attend I wanted you all to hear it. This council has become a family to me. I truly believe that is why we call each other Brother Knights. During my three years I had some rough times, and the men and women of this council stepped up and carried on when I couldn't. Between our son passing, getting Covid (a few times), surgeries, etc. From the bottom of my heart I want to thank you all for the love and support my family has received.
God bless you and all that you do!
Road Cleanup -Saturday May 6th. 8:00 am.
Published on: Wednesday, May 3, 2023
Road Cleanup -Saturday May 6th. 8:00 am in the North parking lot of the church.
Fraternal Benefit with Worthy Insurance Agent Dale Jacks
Published on: Tuesday, May 2, 2023
Brothers all, our Worthy Insurance Agent Dale Jacks is going have a fraternal benefit presentation during our general meeting next week. So if you are new to the order or even been with us a while it will be informative to know what our order has to offer.
Hope to see you all there next Thursday May 11th, 6:30 meal 7:30 meeting. The fraternal benefit presentation will be incorporated into the meeting.
--
The Knight Shield - May 2023
Published on: Wednesday, April 26, 2023
Spring has arrived, but it is Michigan, so you never know.
We have completed our busy Lenten season. I for one am looking forward to a little rest after that! We did a lot this Lent. We had the fish fries, Easter meat sales, Easter egg hunt, and the MI Drive.
We had a visit from Anthony Mastronardi at our last general meeting, if you remember a few years ago, a Dakota High School hockey player had a tragic injury. We donated to his cause to help support his rehab. He came in with his mother and talked to us about his rehab and what he is doing now. He is now twenty something and making slow progress. He is getting some movement in his legs and arms. He is attending college and working on his therapy. What an inspirational kid! His attitude is just great, and I expect to see great things out of this young man.
We also had a special election to fill the vacant 2 year trustee seat. I want to thank Rich Miller for accepting this position.
This May will complete our officer election process at our general meeting. We will be taking a 2nd round of nominations at that meeting, then having the election. If you are interested in taking on a leadership role in the council or have any questions, let me know. It is perfectly acceptable and encouraged to self-nominate for a position.
Nominations from the April Meeting:
Please see the newsletter for the attached note for information about our "field trip" organized by our Worthy Advocate, "a retired teacher," to the Capuchin Center. Also in the newsletter is an article from our Worthy Treasurer / Fish Fry Czar.
After this lent and coming close to the end of my third term as Grand Knight I feel compelled to mention how proud I am of this council. We did great at the fish fries, a real testament to how great you men and your wives are. Everyone just jumps in and has fun while doing something worth while. Bringing people into the church even just for a meal could be the first step to getting them back at mass after Covid. We did really well for the Easter meat sales, more people back at mass and having Easter meals together probably fueled that. We also did really well for the MI Drive. Thank you all for the efforts put in this Lent!
God bless you and all that you do!

Vivat Jesus!

Tom Gray

The Knight Shield - April 2023
Published on: Saturday, March 25, 2023
I hope this finds everyone having a grace filled Lenten Season! Easter is just around the corner.
Our 1st quarter corporate communion at 4:00 o'clock Mass was a great success! We had three full rows and many others in attendance. Brother Paul Parker led the Rosary before Mass, and there were many Knights in attendance for this. Paul did a wonderful job...thank you for this effort Mr. Parker! We also held an exemplification after Mass. We had four new Knights brought into the order and had a light meal afterward.

At the writing of this article, we have a couple of more fish fries to do. So far it has been very successful. I have had some wonderful conversations while "working the room"
during the events. I have had people from other parishes say that we have the best fish fry. Not only is the food good, but the service is the best. I have had women ask if they can join "The Ladies of The Knights". I had to explain that they are not a sanctioned group, and they were very disappointed as our Ladies look like they are having a wonderful time. I had a priest from another parish ask how I get our Knights and their wives to do so much. His Knights
are lazy and don't do anything. So I want to thank you all for what you do. Your efforts are being noticed, and we look really good to the parish and the community.
Palm Sunday weekend is the MI drive. This is the event that defines the Knights. This is one that gives us the most exposure to the public. Jeff Gapczynski has graciously stepped up to run it this year. Please also consider working this event as this also funds many of the charities that we do like to support. We do need some help at the church with this as well as making and serving food.
We are still buttoning up the Easter meat sales. We did many more orders the first weekend than we did last year, so that is good. During the meat sales this last weekend I had a parishioner that I have known for years come up and say what wonderful things the Knights do for the parish. He was just amazed at how much we do. I told him that it is all good, and that we are just trying to buy our way into heaven. He laughed so hard that he was choking.
I thought I was going to have give him CPR. With that being said, seriously, what we are doing is being noticed so keep up the good work!

We are almost through our busy Lent/Easter season...just a final couple week push and we can slow down for a breather. Please don't lose your get up and go just yet. I look forward to seeing you all at one of our Lenten/Easter activities.
God bless you and all that you do!
Want to look for more blog entries click here to search the blog
Grand Knight
Tom and Renee Gray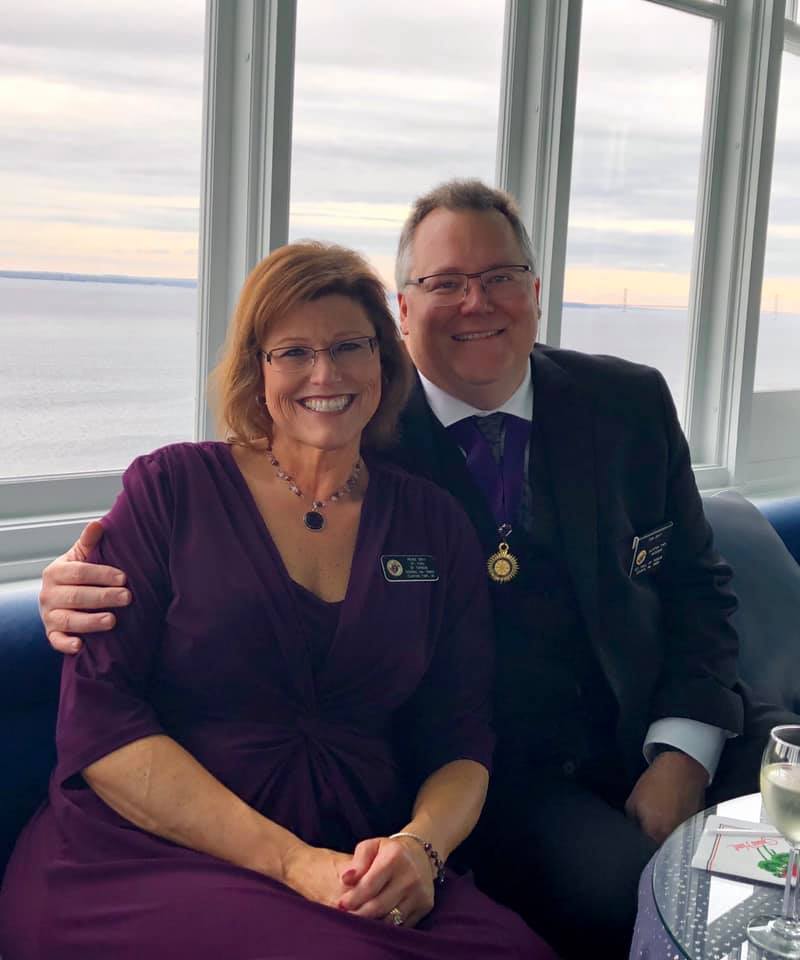 ---
Deputy Grand Knight
Kevin and Tina Kennedy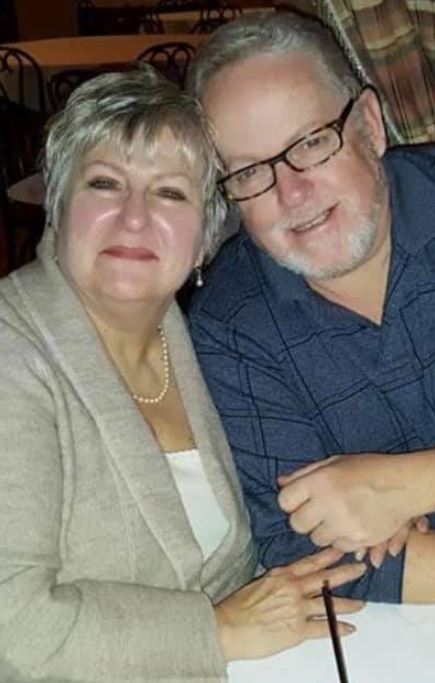 ---
THE 24 HOUR KNIGHT
You can become an Active and Involved Knight by committing just 24 hours a year.
4 hours a year — Attend Council Corporate Communions, Prayer Services or Praying the Rosary.
4 hours a year — Attend at least two Council Meetings a year.
2 hours a year — Help at Church and Community functions such as: Working in the Parish Food Bank, or the Adopt a Road Program, Donate Blood or Walk in Right to Life Parade.
2 hours a year — Help with the Annual MI Drive.
2 hours a year — Help at a Youth Activity such as: Free Throw Context, Poster Contest, Children's Christmas Party, Easter Egg Hunt, etc.
4 hours a year — Help at Council Fundraisers such as: Pancake Breakfast, Lenten Fish Fries, Texas Hold-em events, etc.
2 hours a year — Read Council, State and Su-preme Publications.
4 hours a year — Enjoy Council Social Activities such as: Dinners, Council Picnics, Ice cream Social, Tiger Knight at Comerica Park, etc.
Make a stand, and you can discover how easy it is to make a difference in your life and that of oth-ers. May God Bless You and your Families with His Joy and Peace.
Please pass this on to Catholic gentlemen that you may know.
Thank you!!! - Phil Mularski
---